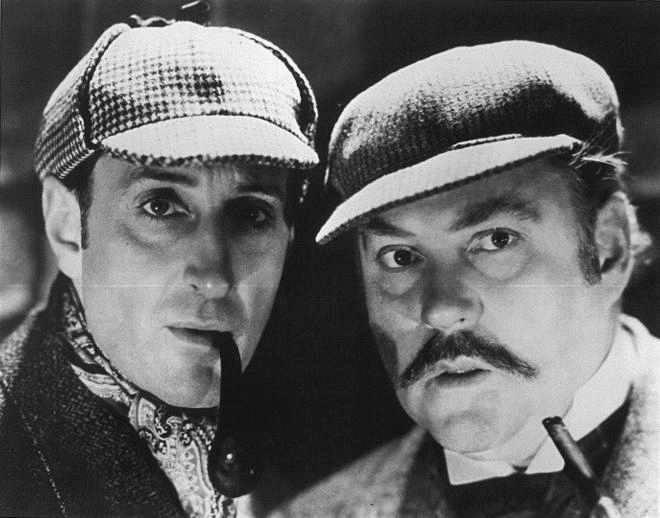 I've been reading all the Sherlock Holmes books this year. A couple of pages a night, just about every night before bed. The books are easy to read, entertaining, a good transition from the day. It will take me the bulk of the year to finish. I'm sure there will be a post when I'm done.
That's not all I'm reading, of course. But rather than spending hundreds of dollars a year on books that sometimes sit on the shelf for years, I've become a fan of discovering interesting free stuff. Here are some great places to find free books.
Project Gutenberg is named after Johannes Gutenberg, the inventor of moveable type. They're approaching 50,000 ebooks available in several formats, and they have some audiobooks as well — some of which are auto-generated from the texts.
LibriVox, as the name suggests, is free audiobooks, read by volunteers. All the books are public domain. Some of the readings are dramatic, some are funny, and some are collective. I listened to James Joyce's Ulysses, and each chapter was read by a different volunteer. LibriVox has a mobile app, too, and offers its titles for download. I was in the car for five hours on Saturday, and listened to a bunch of Gulliver's Travels, which I'd never read.
Open Culture is something else entirely. The have fewer titles, and often they'll link out to other sources. But you can spend hours perusing ebooks, textbooks, language lessons, audiobooks and a variety of classes and films.
BONUS!
Did you know there's a single source to search public libraries? If you're looking for a specific title but don't have access to a good library catalog, WorldCat will find a copy near you. And if you're looking for the takeaways from great books, Maria Popova does an amazing job with Brain Pickings.
Now you just have to figure out what's next on your list!