After a desperate cry for fiction recommendations on Twitter a few weeks ago, Mitch came through with shout for Tim Dorsey.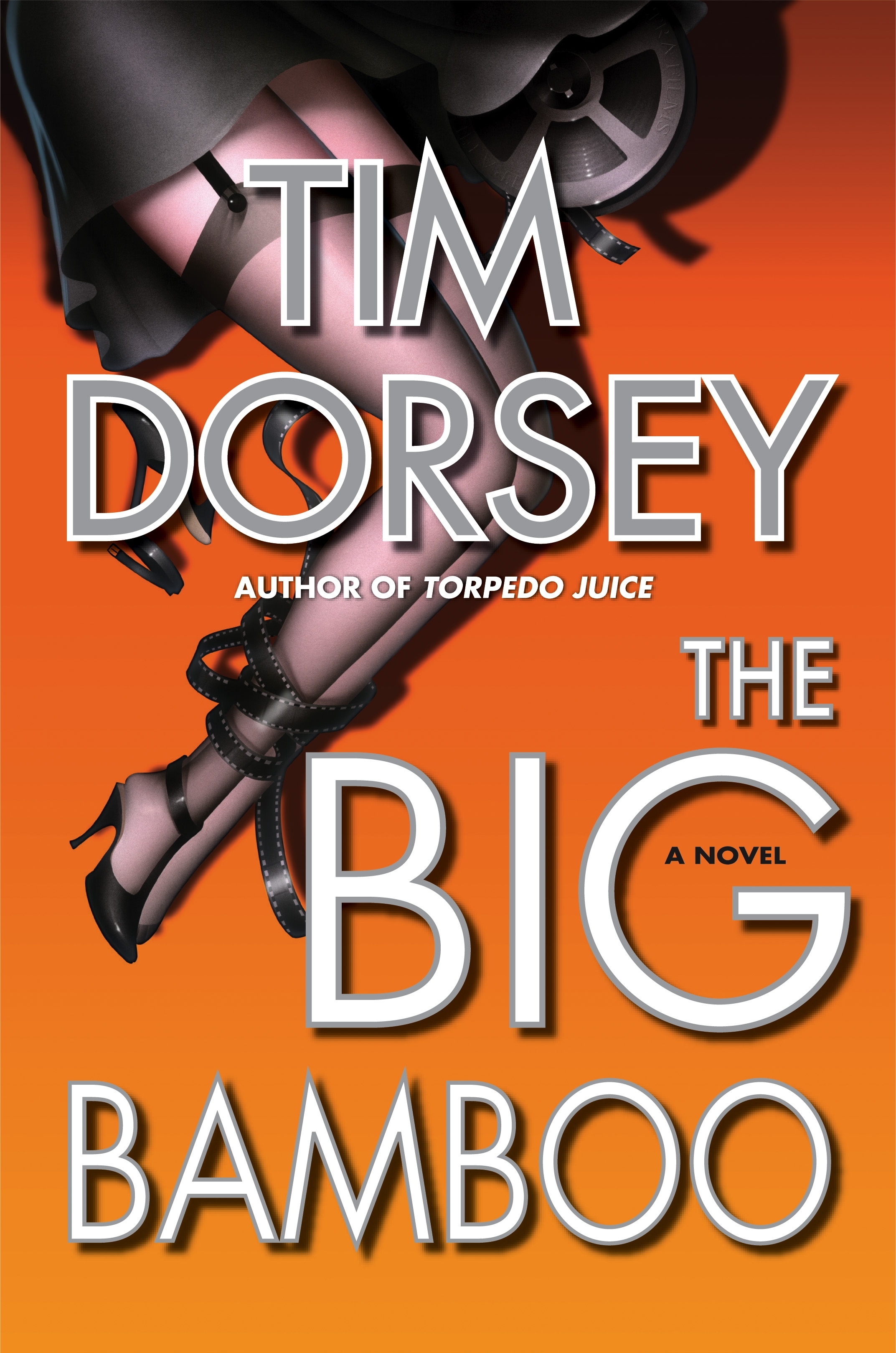 So, I headed over to the local library and grabbed Torpedo Juice and The Big Bamboo.
They were both lots of fun.
First off, let me warn you away from these books if farcical, derivative work bothers you. Because seriously, you're going to recognize:
• Buddy films
• Jack Kerouac
• Hunter Thompson
• Jimmy Buffett
• Coen Brothers
• American Psycho
And that's off the top of my head at 6:15 on a Friday morning.
Dorsey was a reporter for 12 years, then started writing novels about Florida.
This is going to be more of a character review than a pair of book reviews, because it's the main characters, Serge and Coleman, who make the stories.
Coleman is an obese drug-abusing alcoholic. He's a classic bumbler who somehow makes it through life as a sidekick without messing things up too much.
Serge is a teetotaling serial killer and scam artist who only kills and scams people who really need it – like nursing home developers who close down, rebuild, then reopen, kicking all their Medicare patients out.
Serge is the mastermind, an obsessive sociopath you really want to hand a glass of Scotch and tell to chill the heck out (although he does camp out and meditate when necessary, and always enjoys a sunrise).
Coleman really just isn't sure what's going on, but he can follow instructions at least 40 percent of the time, and the reader is always left guessing which 40 percent it will be.
Anyway, these books are fun. Go read them. There will be some available at the DeWitt Community Library sometime after lunch.